Ross Patrol Enteral Feeding Pump
---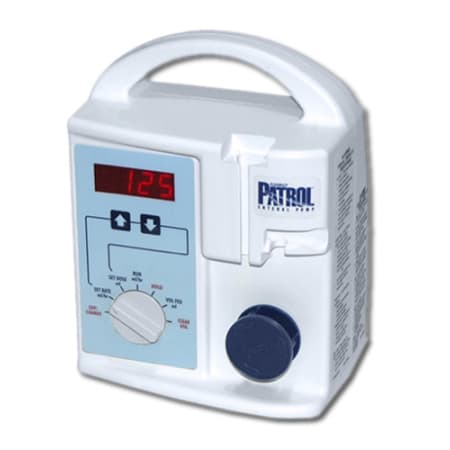 PRODUCT DESCRIPTION
The Ross Patrol® Enteral Pump is a microprocessor computer-controlled, rotary peristaltic pump that provides accurate, controlled enteral feeding in a safe, user-friendly system. It has a large, easy-to-read display and simple controls. The Patrol Pump uses a specially designed feeding set, which includes a bolus prevention feature to provide safe, accurate control of enteral feeding.
---
* * * We do not provide equipment for home use * * *
Need help requesting a quote or have additional questions ? Let us know! Call us at 1.800.248.5882 or you can SEND US AN EMAIL
Be sure to SUBSCRIBE to our monthly equipment email to always stay up to date with special offers and new equipment arrivals.