Zoll M Series CCT Defibrillator
---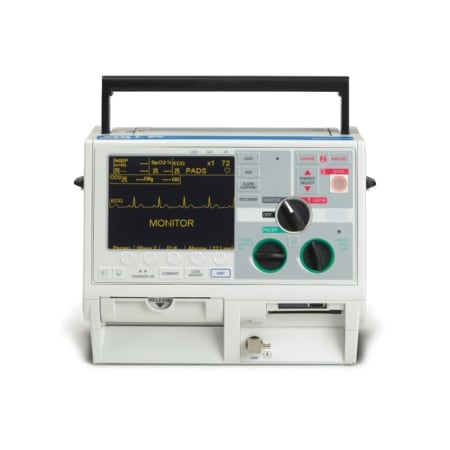 PRODUCT DESCRIPTION
The M Series CCT brings together ZOLL's superior biphasic defibrillator function, external pacing, complete monitoring, multiple application printer, and a large full-color display in a single portable unit.

The M Series CCT defibrillator features a three-channel display for ECG and up to two invasive pressures, with ranges covering arterial, pulmonary arterial, central venous or intracranial pressure, as well as two temperature channels. Of course, it also provides all the non-invasive vital signs monitoring options of the M Series, including SpO2, EtCO2, NIBP, and fully interpretive 12-lead ECG.
---
* * * We do not provide equipment for home use * * *
Need help requesting a quote or have additional questions ? Let us know! Call us at 1.800.248.5882 or you can SEND US AN EMAIL
Be sure to SUBSCRIBE to our monthly equipment email to always stay up to date with special offers and new equipment arrivals.