Masimo RAD-97 Pulse Oximeter
---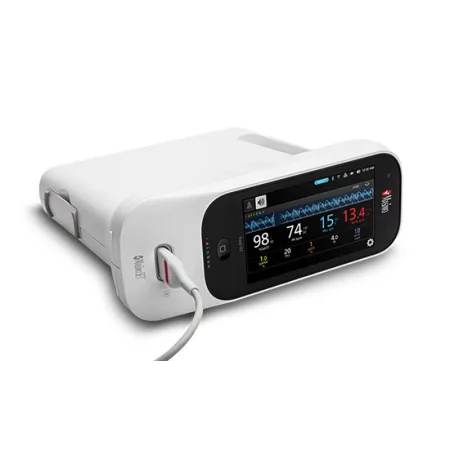 PRODUCT DESCRIPTION
The Rad-97 Pulse Oximeter, available with integrated NomoLine® capnography or noninvasive blood pressure (NIBP) measurement, offers advanced patient monitoring technologies in a compact, portable, and highly configurable standalone device. The device can be mounted on a mobile roll stand, is customizable, upgradeable, and incorporates advanced connectivity and data integration capabilities, allowing clinicians to tailor the monitor to best suit various clinical needs. Rad-97's sleek, responsive, and intuitive multi-touch display quickly provides clinicians with pertinent data gathered from multiple advanced monitoring technologies, offering a complete picture of a patient's physiological status.
---
* * * We do not provide equipment for home use * * *
Need help requesting a quote or have additional questions ? Let us know! Call us at 1.800.248.5882 or you can SEND US AN EMAIL
Be sure to SUBSCRIBE to our monthly equipment email to always stay up to date with special offers and new equipment arrivals.