Alaris 8300 EtCO2 Module
---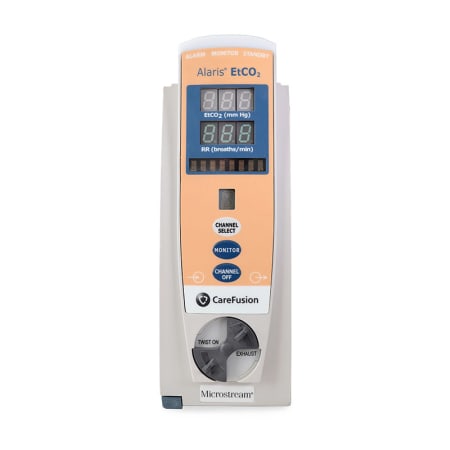 PRODUCT DESCRIPTION
The Alaris 8300 EtCO2 module brings continuous respiratory monitoring to all patient care areas with an easy-to-use technology that is effective with both intubated and non-intubated mobility. This essential respiratory technology adds an additional layer of protection at the point-of-care that pauses a PCA infusion if a patient falls below your hospital-defined respiratory limits. Its features include customizable profiles that add flexibility across all patient care areas.
We have quality IV Poles available for all infusion pumps.
---
* * * We do not provide equipment for home use * * *
Need help requesting a quote or have additional questions ? Let us know! Call us at 1.800.248.5882 or you can SEND US AN EMAIL
Be sure to SUBSCRIBE to our monthly equipment email to always stay up to date with special offers and new equipment arrivals.