Respironics Everflo 5L Concentrator
---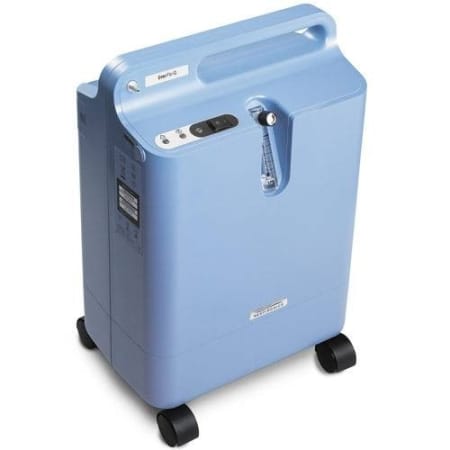 PRODUCT DESCRIPTION
The Respironics EverFlo 5L is a unique stationary concentrator that delivers the features homecare providers want and what patients deserve. The EverFlo is lightweight, quiet, and compact for easy storage and transportation. A visible recessed flow meter helps reduce the chance of accidental breakage. The Humidifier Bottle Platform is designed to be compatible with all bottle styles and features an easy-to-use Velcro closure. Overall the Respironics EverFlo Oxygen Concentrator lowers the costs of providing oxygen therapy.
---
* * * We do not provide equipment for home use * * *
Need help requesting a quote or have additional questions ? Let us know! Call us at 1.800.248.5882 or you can SEND US AN EMAIL
Be sure to SUBSCRIBE to our monthly equipment email to always stay up to date with special offers and new equipment arrivals.