Respironics Millennium 10L Concentrator
---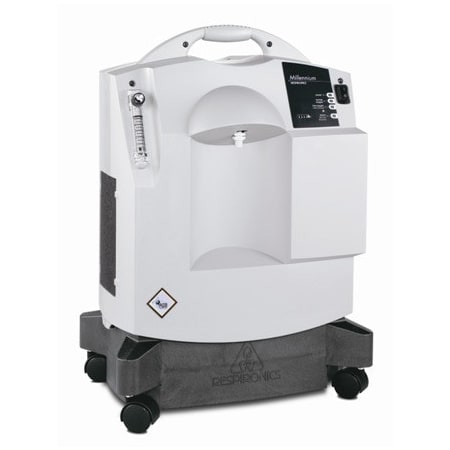 PRODUCT DESCRIPTION
The Millennium M10 Concentrator is engineered to reduce the cost of providing oxygen at a higher liter flow with fewer parts. This concentrator can deliver up to 10 LPM of oxygen helping with the 5 LPM and above oxygen patients. Fewer parts, combined with greater reliability, help to reduce expenditure on accessories and unnecessary inventory.

The Millennium M10 has protective tubing to guard against electric shock. It also features a Twin Head Compressor and an optional Oxygen Percentage Indicator (OPI®) to measure the oxygen output as a purity indication. The Respironics Millennium M10 is designed for rigorous usage over time with highly durable casters.
---
* * * We do not provide equipment for home use * * *
Need help requesting a quote or have additional questions ? Let us know! Call us at 1.800.248.5882 or you can SEND US AN EMAIL
Be sure to SUBSCRIBE to our monthly equipment email to always stay up to date with special offers and new equipment arrivals.