Viasys Vela Ventilator
---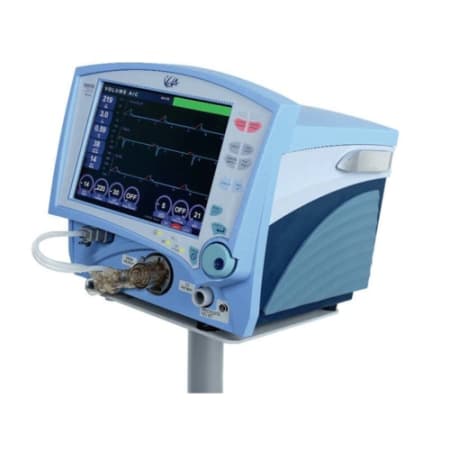 PRODUCT DESCRIPTION
The VELA® ventilator is a full-function and noninvasive positive pressure ventilator (NPPV) that provides high-performance tools to support patients throughout the continuum of care. Available as three models, the VELA ventilator offers a variety of features that can be customized to your specific ventilation needs. Also enabling analytics, the ventilator helps you support operational improvements and enhance patient care.
---
* * * We do not provide equipment for home use * * *
Need help requesting a quote or have additional questions ? Let us know! Call us at 1.800.248.5882 or you can SEND US AN EMAIL
Be sure to SUBSCRIBE to our monthly equipment email to always stay up to date with special offers and new equipment arrivals.