Smiths Medical Spectro2 10 Pulse Oximeter
---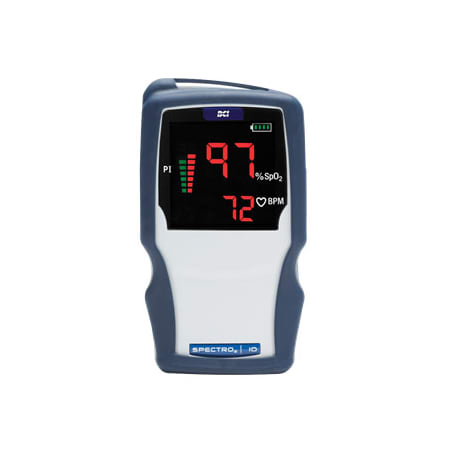 PRODUCT DESCRIPTION
The Spectro2 Pulse Oximeter is a low cost and spot-check device that displays SpO2, pulse rate, signal strength and Pulse Amplitude Index (PI). Make good use of your time by quickly reading the large display for a quick assessment, along with the ability to operate it with one hand. The Spectro2 10 is dependable, affordable, and easy to use in virtually any clinical environment.
---
* * * We do not provide equipment for home use * * *
Need help requesting a quote or have additional questions ? Let us know! Call us at 1.800.248.5882 or you can SEND US AN EMAIL
Be sure to SUBSCRIBE to our monthly equipment email to always stay up to date with special offers and new equipment arrivals.