Baxter AS50 Infusion Pump
---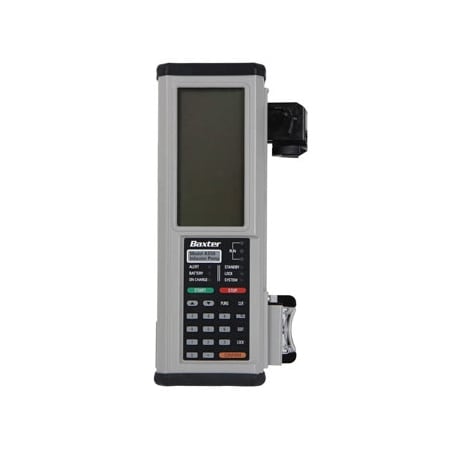 PRODUCT DESCRIPTION
The Baxter AS50 is a digital syringe pump that provides accurate infusion of intravenous solutions, drug solutions, whole blood, and packed blood cells. The following routes of adminstration are indicated: intravenous, intra-arterial, epidural or subcutaneous. It accepts standard disposable syringes from 1 mL to 60 mL.
We have quality IV Poles available for all infusion pumps.
---
* * * We do not provide equipment for home use * * *
Need help requesting a quote or have additional questions ? Let us know! Call us at 1.800.248.5882 or you can SEND US AN EMAIL
Be sure to SUBSCRIBE to our monthly equipment email to always stay up to date with special offers and new equipment arrivals.