CareFusion Blender Kit MicroBlender
---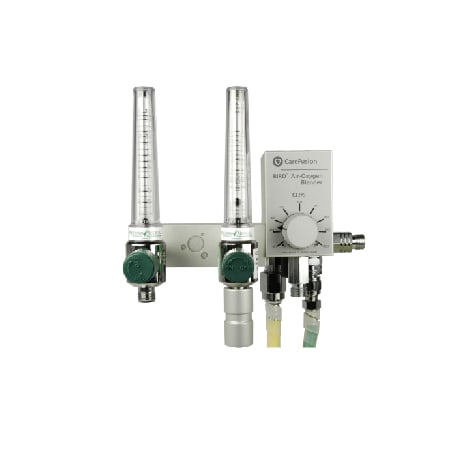 PRODUCT DESCRIPTION
The CareFusion MicroBlender is a lightweight, compact, air-oxygen blender that provides precise mixing of medical-grade air and oxygen. The MicroBlender provides oxygen concentrations from two gas-outlet ports. Oxygen concentrations ranging from 21 to 100% are available. In this kit there are two blenders available: Low Flow MicroBlender and High Flow MicroBlender.

The MicroBlender can be used in conjunction with:

Oxygen Hoods
Resuscitation Bags
Masks
Transports
Nasal Cannulas
Treatments
---
* * * We do not provide equipment for home use * * *
Need help requesting a quote or have additional questions ? Let us know! Call us at 1.800.248.5882 or you can SEND US AN EMAIL
Be sure to SUBSCRIBE to our monthly equipment email to always stay up to date with special offers and new equipment arrivals.