Alaris 8220 SpO2 Module
---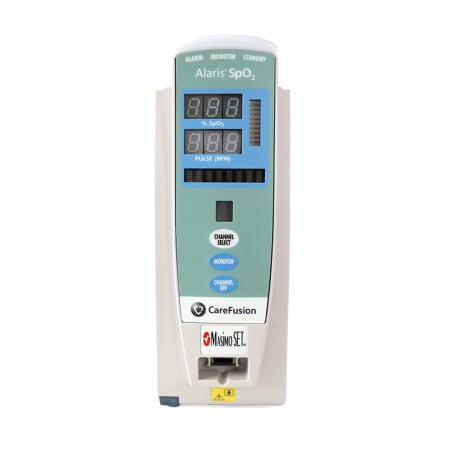 PRODUCT DESCRIPTION
The Alaris 8220 SpO2 module features a functional blood oxygen saturation percentage, pulse rate, pulse bar, channel identification and scrolling messages display. It also features alarm limit settings, trend data and plethysmographic waveforms display. In addition, the Alaris 8220 series also has monitoring technology to allow for monitoring below selected alarm limit for a period of time before audible alarm sounds as well as the ability for accurate readings under extreme conditions.
We have quality IV Poles available for all infusion pumps.
---
* * * We do not provide equipment for home use * * *
Need help requesting a quote or have additional questions ? Let us know! Call us at 1.800.248.5882 or you can SEND US AN EMAIL
Be sure to SUBSCRIBE to our monthly equipment email to always stay up to date with special offers and new equipment arrivals.